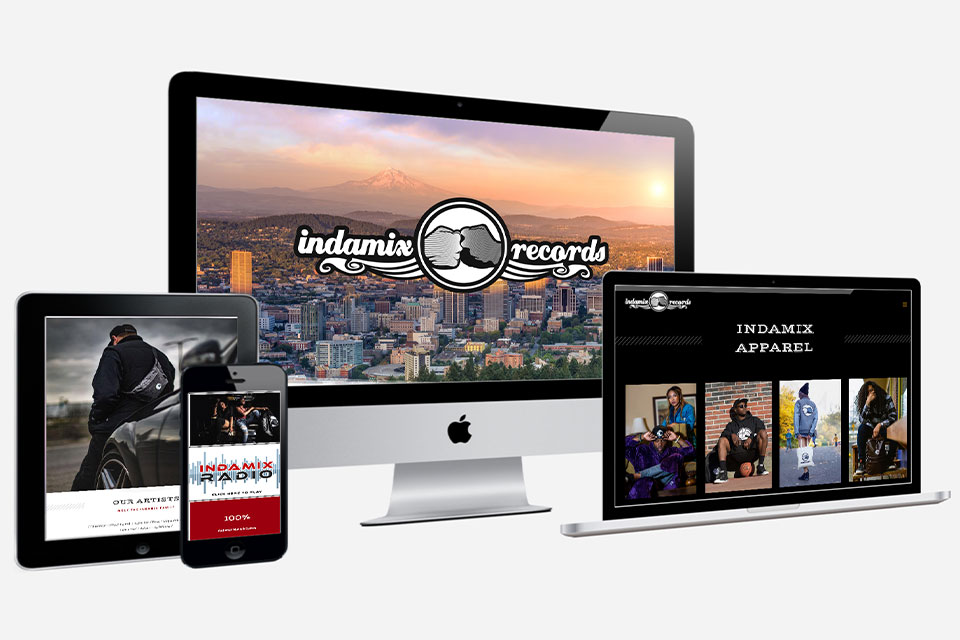 Indamix Records Partners with Nic Sanford Belgard of Belgard Media Werks for Launch of New Website
Indamix Records is hyped to announce the launch of our new website! While on the hunt for a web developer to update our online presence, we were looking for somebody to take our online identity well into the future.  Armed with the vision of taking the Indamix brand from a hometown favorite to international heavyweight, we wanted a site that would reflect a new direction with global appeal, and have partnered with Nic Sanford Belgard, owner and lead developer of Belgard Media Werks. After months of laying the foundation with a new online platform, we are set up to continue our brand of consciousness with new albums, new merchandise, and a fresh new look that aligns the company with future goals. Be sure to check back often for all the latest from Indamix Records, and connect with us on Facebook, Instagram, and Twitter.
Indamix Records has been delivering high quality albums and music for over twenty years, and features some of the industry's most notorious and influential acts. From Portland's own DJ Wicked and Soul Sensation, Lilla D'Mone to Hip Hop heavyweights like Talib Kweli, Black Thought, and Devin The Dude, Indamix Records has graced many mics and many stages with your favorite artists, and has become more than a label, but a movement. With unity, diversity, cultural equity and love at the core of the Indamix brand, we are inspired by and support many genres and flavors from Hip Hop to R&B, Soul Music, Raggae and everything in between. Indamix Records has pioneered a lifestyle, and will deliver high quality albums for years to come.
Indamix Records: www.IndamixRecords.com
Indamix Apparel & Merchandise: www.indamix.com
Facebook: www.facebook.com/myg503
Instagram: www.instagram.com/indamixrecords
Twitter: www.twitter.com/MYG503